It's Time You Lived In A Treehouse For $13 A Night
You could keep paying rent at your normal apartment, but you should instead consider paying even less to live in these exotic tree houses starting at $360/month.
It's getting expensive to live in the cool cities, like San Francisco, where the median rent for a two-bedroom house is over $4,000/mo. Even in other cities, you're paying a couple thousand bucks a month to live in a basic apartment. Maybe it's time to reconsider your living situation. Not to mention, the U.S. Government just passed a $1.1 TRILLION dollar spending bill to keep the government from shutting down yesterday.
It's time you headed off to an exotic treehouse somewhere nice. These spots range from $360 – $2,000/month in places ranging from darling Miami, Florida to Chiang Mai, Thailand. At least go for a month and read that book you've been putting off. All the photos are from the respective AirBnB listings.
Treehouse at Lush Permaculture Farm (Miami, Florida) – $65/night
Leslie will be happy to hear from you.
"Enjoy goats, pigs, emus, chickens and a colorful community of people. Located in "Little Haiti," near art district, 15 minutes from airport and South Beach. Fresh veggies, eggs and honey!" That sounds kind of nice, doesn't it?
 Tamarind Cottage Treehouse (Chiang Mai, Thailand) – $59/night
Mink will be happy to hear from you.
"Welcome to Chiang Mai Treehouse! We are a family-owned resort located in a small village, about 70 km(1.5 hr drive) from Chiang Mai city. The treehouse was designed and built with love and care." 
This one may be $59 per night, but remember, San Francisco's median rent is $133 per night.
The Kyoto Hut (The Pocket, NSW, Australia) – $28/night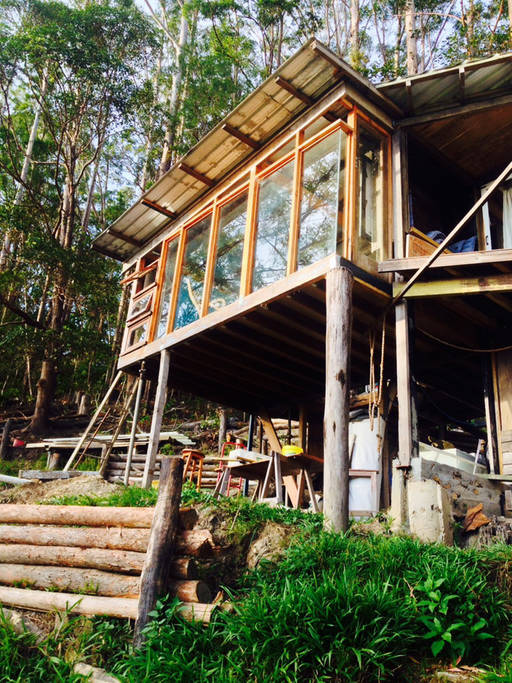 Robin will be happy to hear from you.
"In the Byron Bay Hinterland, 20 minutes from the beach & Byron, wake up to the sunrise & views over the valley & the Pacific Ocean." 
Where are you waking up now? What's your view? The side of another building?
Sunset Beach (Haleiwa, HI) – $13/night
Wen will be happy to hear from you.
"We are a community of warmhearted people living a simple sustainable lifestyle; recreating the Aupua'a life as originated by the Hawaiians imparting life changing real life skills. Hands on practice in Permaculture Sustainable Living."
Think about that. $13/night with this view in beautiful Hawaii. That's $390/month.
Nirvana Beach Cottages (Karnataka, India) – $17/night
Tantra will be happy to hear from you.
"Nirvana beach is one of the finest beach, clean, green and white sand. We provide tree houses, right on beach, close to Gokarna on Nirvana beach, total green place decorated with Indian art, statues, water ponds with waterlilies and colorful fish."
The greenery and Indian art are only the slightest wonderful additions to this place.
Magical Modern Bamboo Treehouse (Bali, Indonesia) – $45/night
Wayan will be happy to hear from you.
"A plushly decorated bamboo tree house suspended above the rice-fields just minutes from central ubud down a secluded foot path. A swiss family robinson childhood fantasy come to life with all the plush amenities."
Bali is certainly a place you could get comfortable. Way more comfortable than that Ikea bed you're sleeping on.
The Tree House 1 – Amazon River (Loreto, Peru) – $30/night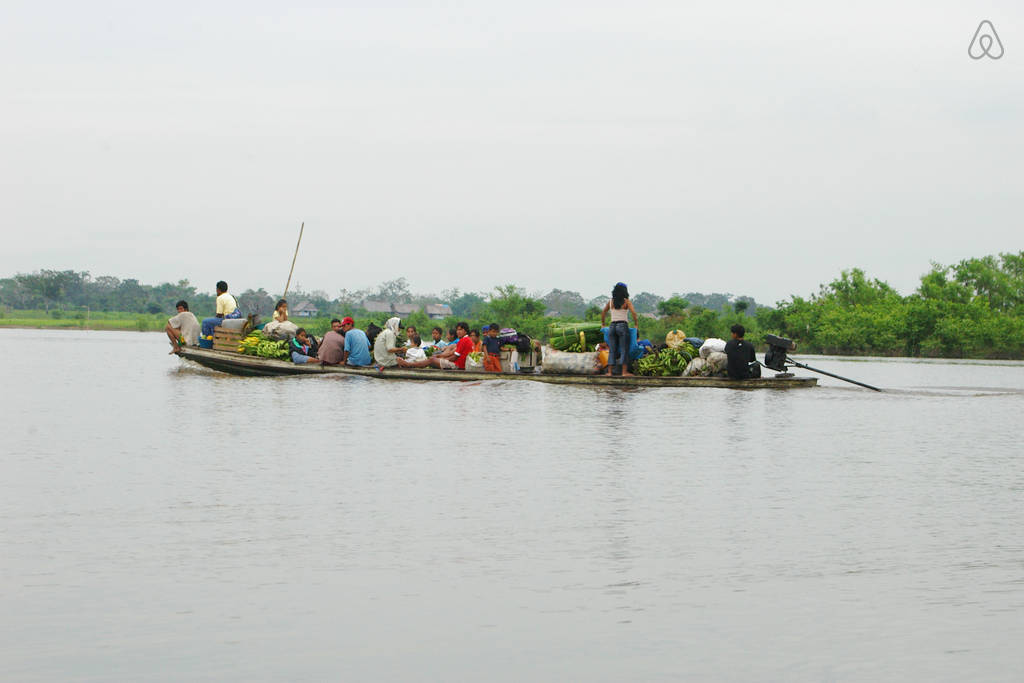 Benjamin will be happy to hear from you.
"The tree house in the Amazon River, a luxury&rustic accommodation in the exotic peruvian rainforest. The attractions are the Amazon River one of the natural wonder of the world, flora and fauna, the culture and food, and the most friendly people on earth."
The Amazon River is somewhere you should start considering. Because why not?
Go on, it may sound crazy now, but when you come back (if you do), it may just be the best thing you've ever done.